Click image for BBB rating
See our Privacy Policy
cool="cool" width="802" height="5984" border="0" cellpadding="0" cellspacing="0" gridx="16" showgridx="showgridx" usegridx="usegridx" gridy="16" showgridy="showgridy" usegridy="usegridy" bgcolor="#99ccff">

Spaightwood Galleries
120 Main Street, Upton MA 01568-6193; 800-809-3343
A Virtual Tour of Our Opening Show in Upton, April 2005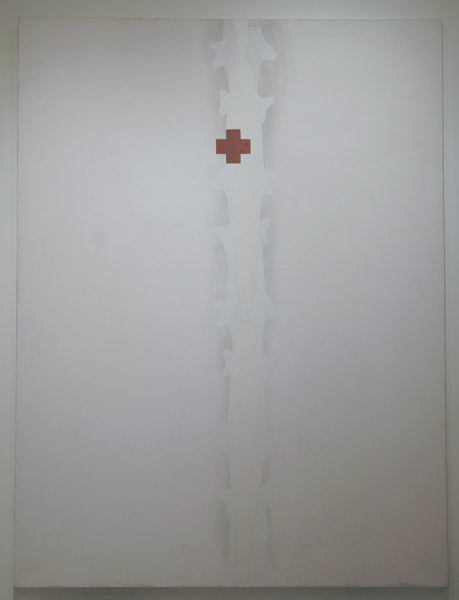 Lois Lane (American, b. 1948), Untitled # 11. Acrylic and gesso on canvas, 1976. Exhibited at the Davis Art Museum at Wellesley College in Ten Years of Collecting Contemporary Art in 1986. Signed on the verso in pencil top right with label from "Williard Gallery, 29 East 72nd St, NY NY" and another from the artist "Lois Lane, 27 Thames St, NY." Lane has been identified with the New Imagists. Image size: 96 x 72 inches, Price: $12,500.
Jules Olitski (American, b. Russia, 1922), Mozart Nights. Original color screenprint, 1992. 108 signed & numbered impressions. Olitski is one of the founders of color abstraction (along with Helen Frankenthaler and Kenneth Noland). He represented the U.S. in the Venice Biennale in 1964 and was the first living artist to have a retrospective at the Metropolitan Museum of Art in 1967. Image size: 1030x760mm; framed: 56x40 inches. Price: $5000.
Antoni Tàpies (Spanish, b. 1923), Calligraphique. Original lithograph, 1987. 75 signed & numbered impressions. Acclaimed by Robert Motherwell as the greatest living European artist, Tàpies' prints have always been recognized as a major part of his oeuvre, and were celebrated in a retrospective organized by The Museum of Modern Art in 1991 that circulated to a number of museums in the US, Central and South America from 1991 to 1993. For additional works by Tàpies (we have over 150 different pieces), go to our Tàpies pages. Image size: 1160x770mm; framed: 56x40 inches. Price: $15,000.
Portion of the rear of the right wall showing works by Joan Miró, Manel Llèdos, and 10 etchings and lithographs by Käthe Kollwitz.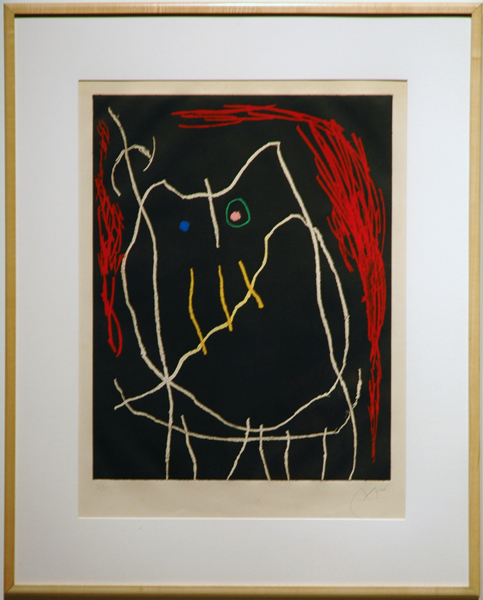 Joan Miró (Spanish, 1893-1983), Grand Duc II (Dupin 395). Original color etching and carborundum, 1965. 75 signed and numbered impressions. One of Miró's most amusing portraits, the Grand Duke, monocle and all, has been included in Miró retrospectives at the Musée d'Art Moderne, Villeneuve d'Ascq Nord, Fécamp, and Tarascon. Image size: 680x530mm. Price: $27,500.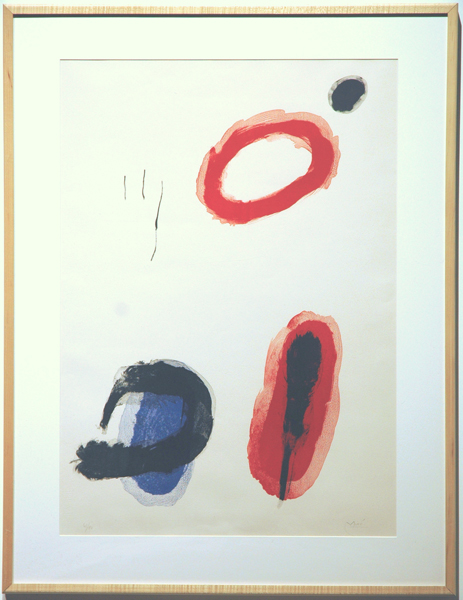 Joan Miró (Spanish, 1893-1983), L'anneau / The Ring (M. 305). Original color lithograph, 1961. 90 signed and numbered impressions on Rives BFK. Light mat burn in margins, not affecting image. A beautiful and uncommon image of Miró's abstract mode. Image size: 940x665mm. Price: $13,250.

The photograph, illuminated only by the ceiling spotlights at night in an otherwise dark space, is flatter than the true image.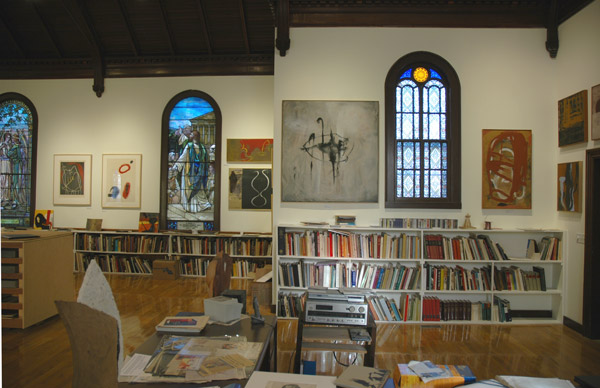 Portion of the rear of the right wall showing works by Manel Llèdos, with other works by Llèdos and Miró to the side.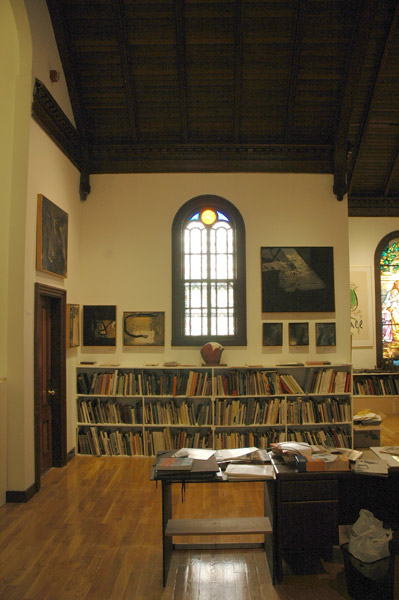 Portion of the rear of the left wall showing works by the English artist Jim Bird.
Two original lithographs and three carborundum etchings with aquatint by Antoni Tapies.
Antoni Tàpies, three carborundum etchings with aquatint. For detailed views, click here.
Spaightwood Galleries, Inc.
To purchase, call us at 1-800-809-3343 (1-508-529-2511 in Upton MA & vicinity) or send an email to spaightwood@gmail.com. We accept AmericanExpress, DiscoverCard, MasterCard, and Visa.

For directions and visiting information, please call. We are, of course, always available over the web and by telephone (see above for contact information). Click the following for links to past shows and artists. For a visual tour of the gallery, please click here. For information about Andy Weiner and Sonja Hansard-Weiner, please click here. For a list of special offers currently available, see Specials.

Visiting hours: Saturday 10:00 am to 5:00 pm and Sunday noon to 6:00 pm and other times by arrangement.
Please call to confirm your visit. Browsers and guests are welcome.